Social Media Strategies
Social Media Model - #wfredbirds
Use Twitter and other Social Media Tools to "Tell Your Story"




Create a District Hashtag to bring everyone together. District 168: #wfredbirds




Encourage everyone - teachers, parents, community members, etc. to Tweet out the "good news"




Make it fun. Hold Twitter Challenges throughout the year to encourage participation




Promote the Hashtag! Put it on school websites, posters, ball game programs, t-shirts, etc.




Create a "Tweets of the Week" recognition program and highlight activity from each week




Promote social media and the District Hashtag each day in your schools on TV monitors.




Social Media Tips for Community Engagement
Place large, digital TV's in each one of your schools to serve as display monitors




Purchase an Apple TV box for each school




Use an iPad to mirror images through Apple TV to TV monitors




Subscribe to TagBoard to display daily Tweets in your schools (see pictures below).



Video Resources
---
Recommended Reading List
Powered by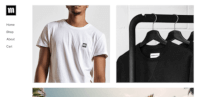 Create your own unique website with customizable templates.